ACH Request Form
To have us deduct your Volo "balance due" from your checking account each month, fill out the form below and attach a voided check.  Then either take a photo of the completed form and email it to billing@volo.net, or mail the completed form to:
Volo Broadband
3310 N. Cunningham Ave.
Urbana, IL 61802
Your routing number and account number can be found on your check as shown in this diagram: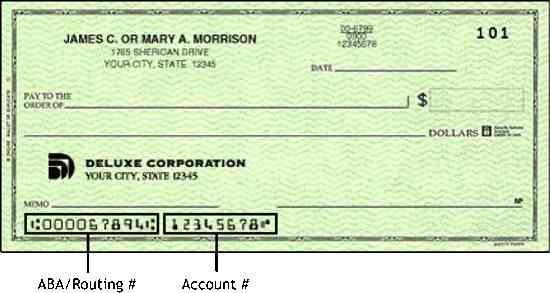 While a voided check is not strictly required, it does help to validate your information with your bank. If you do not have a voided check, please double-verify that your routing and account numbers are correct and written clearly and legibly so that our office can process the registration correctly.